Posted:
August 1st, 2010 |
Author:
Kink On Tap Editorial Staff
|
Filed under:
Briefs
|
Tags:
53
,
culture
,
feminism
,
media
,
sexism
,
women
|
3 Comments »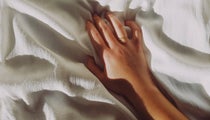 The influential TED conference recently announced a one-off event called TEDWomen after mounting criticism that the TED stage is overwhelmingly male-dominated. CV Harquail says only 17% of TED speakers are women, and calls the TEDWomen conference a display of "simplistic, outdated, and unenlightened thinking." With a separate conference for women, she says TED "demonstrates the very discrimination it is supposed to address."
Indeed, separatism can easily be viewed as segregation. According to Harquail, "Once upon a time, it made sense to create separate conferences for women. Women thinkers and activists were so marginal, so subordinated, and so far from the public platform that separate conferences were virtually the only way to create space for women to present, discuss and promote their ideas." But for TED, she says it's inappropriate.
The root issue of gender inequality of TED speakers remains, but women-only spaces can still be valuable. Can TED have the best of both worlds?
---