Posted:
June 13th, 2010 |
Author:
Kink On Tap Editorial Staff
|
Filed under:
Briefs
|
Tags:
45
,
abstinence
,
international
,
marriage
,
sex
,
virginity
,
women
|
Comments Off

on Fewer than one in 10 women say sex before marriage is a bad idea | canada.com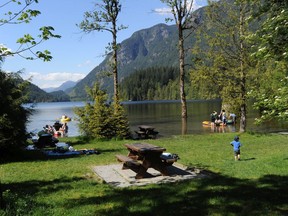 A recent survey by Weddingbells, a Canadian bridal magazine, of over a thousand brides-to-be, showed that only 8 percent of women stated that they felt sex before marriage was a bad idea – and only 4 percent said they felt strongly about those opinions. This despite a recent strong swell in the cultural ethos of saving-oneself, currently being promulgated by everything from school sex education to popular books and TV shows like Twilight and Glee. In truth, this seems to indicate not a change in behavior, but a change in reporting, as the American reproductive health think-tank found that in women under 44, 9 in 10 had had sex before marriage – even those born in the 1940s. This is certainly a positive change, as increasingly, young people are choosing not to marry at all, and it would certainly be sad if the 50 percent of young people projected to opt out of wedlock had to opt in to celibacy with it!
---