Posted:
July 1st, 2010 |
Author:
Kink On Tap Editorial Staff
|
Filed under:
Briefs
|
Tags:
48
,
international
,
sexuality
,
sports
,
trafficking
|
Comments Off

on World Cup Fever: Has it Really Led to an Increase in Trafficking?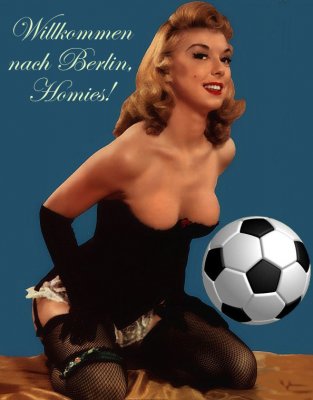 "Mainstream media outlets have been reporting that 40,000 women have been trafficked into South African brothels for the World Cup," Audacia Ray writes. "That's a pretty horrifying statistic—except that there simply aren't any good citations that confirm it." That statistic has, in fact, been a favorite of alarming news reports since 2006, and Laura Augustín points out that it was just as uncorroborated then as it is now.
"To be fair," Audacia says, "there is some critique of the World Cup trafficking scare happening in mainstream media…but the voices of South Africans, and particularly people who work in the sex industry, were entirely absent from the articles." According to South African Researchers Marlise Richter and Tamlyn Monson, "there is no evidence" that the World Cup increased trafficking crimes. Instead, they say, it's some people's expectation.
---